Experience shooting without licence
Experience try shooting WITHOUT A LICENCE is available for anyone thinking about taking up the sport of shooting without going through the licence process, paying all the fees and then deciding it was NOT suitable for the long term.

(Try shooting is ONLY available on a tethering system with one on one exclusive supervision.One shooter to one instructor ratio as per the Firearms legislation)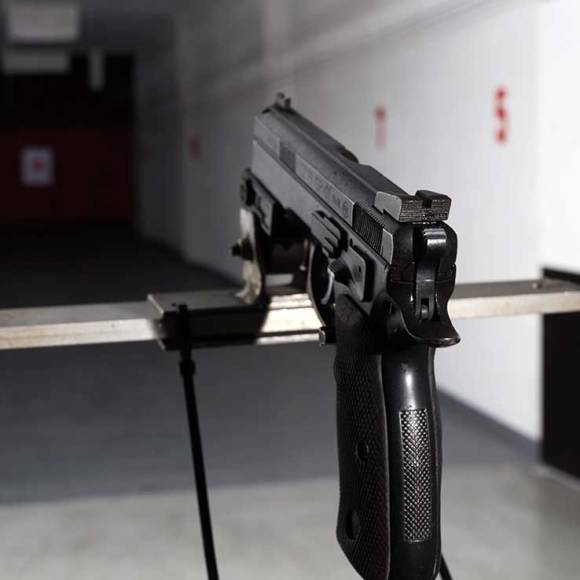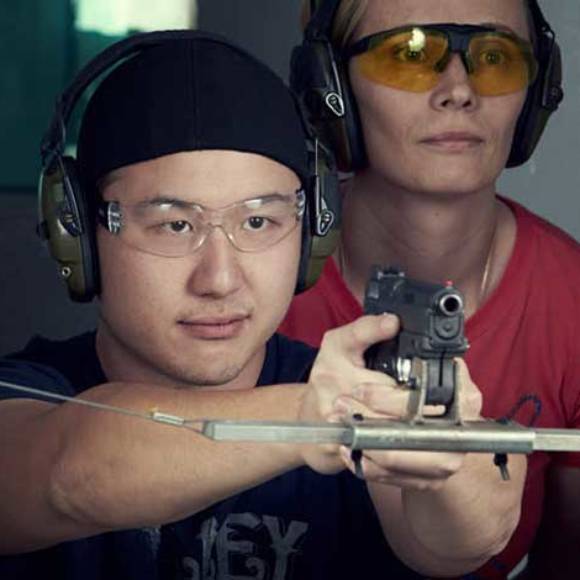 Our place is situated at south-west of the Sydney central business district, and is near the M5 motorway and Hume highway.
Pistol Try Shooting-PLEASE READ CONDITIONS BELOW PACKAGES PRIOR TO EMAILING IN REGARDS TO BOOKINGS. A $10 PER PERSON -NON REFUNDABLE DEPOSIT IS REQUIRED TO SECURE YOUR BOOKING.
$60 -Cash Only -20 bullets of 9mm semi-automatic  Sig Sauer P226 AVAILABLE MONDAY ONLY.
$60 -Cash Only-20 bullets of a 9mm Beretta 92fs , stainless steel-AVAILABLE MONDAY ONLY
$70- Cash Only- 20 bullets of a 9mm Glock 17 semi auto.-ONLY AVAILABLE TUESDAY , WEDNESDAY , THURSDAY AND FRIDAY.
$70-Cash Only -18 bullets of 1911 9mm , AVAILABLE FRIDAY ONLY.
$110-Cash only – 50 bullets of 9mm semi-automatic pistol (CZ sp-01 Shadow) AVAILABLE SATURDAY ONLY.
Rifle Try Shooting
$30-Cash Only – 10 bullets of a  rimfire rifle-AVAILABLE SATURDAY ONLY.
$25- Cash Only-2 shots of a 12 gauge shot gun-AVAILABLE MONDAY TO SATURDAY.
Sorry we do not offer Gift Vouchers.
Terms & Conditions
Try shooting is by appointment only. You may call on the day you wish to come in to see if we can take a walk in for the package designated to that day only and provided you have read all the conditions below.
No photos or videos allowed whilst on range and in retail area for security and safety purposes.
All prices above are per person, packages CANT be shared.
All prices includes a target (set target limits apply-extra targets will incur a $5 extra fee per target), eye and ear protection, insurance, training and exclusive one on one supervision.
FOR OTHER BOOKING ENQUIRIES PLEASE EMAIL CONDELLPARKRANGEPTYLTD@GMAIL.COM
To participate in try shooting, you MUST have NO criminal record.
– Present a valid form of photo ID, such as Australian driver license or passport
All identification documents must be original hard copies , not digital or photographs.
– Dressed appropriately (NO low cut tops, thongs or sandals) for safety reason
Any minors (Between 12-18) MUST HAVE written parental consent and copy of birth certificate, Learners permit as well as parents photo id. Please call to seek clarification.
Bookings available ONLY Monday to Friday 10am session  with a maximum of two shooters and one pistol package.
Saturday between 10:00am and  2:00pm – Weekends book quickly.
Evening bookings are very limited with a 5pm or 6pm time slot only.
We do not do gift vouchers.