Welcome
to CPIFR
Condell Park Indoor firearms range has been located at this premises for over 25 years. The firearms dealership has been operation for over 12 years.
Our aim is to provide licenced shooters and clubs a safe and enjoyable sport in our 25 meter indoor shooting facility.
Shooting sports have inherent risks and care should be taken to avoid damage to hearing and eyesight by always wearing appropriate protection whilst on the range. Lead is associated with shooting and there is the potential for accumulative detrimental effect on individuals who participate in this sport over a period of time. Whilst the Range has modern ventilation, filtration wash Facilities, range users hereby indemnify the range from any claim for impairment or loss of health arising from the use of the range.
We also cater for security and law enforcement training, social gathering place for firearms licence holders.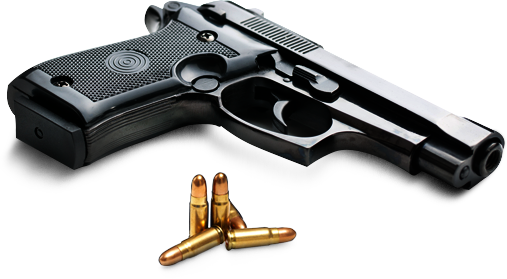 About
our Range
PISTOL CLUB APPLICATIONS AVAILABLE INSTORE-YOU MUST COME IN TO GET THE APPLICATION, SORRY WE DO NOT EMAIL FORMS-THE FORM OUTLINES FEES PAYABLE AND RULES.
Firearms able to be shot on our range
Pistols from .22 calibre up to 45 acp (454 casull/460 not permitted)
Rifles- rimfire rifles only –  17hmr, .22 and 22 magnum
Pistol Calibre rifles up to 45acp (357 , 38spl , 44 magnum and 45acp). No 223's , 308's etc!!!
Air rifle
12 gauge and 410 Shotgun for patterning purposes.(Ammunition must be purchased from the range)
Lever action 12 Gauge has a shot limit of two.
Gun hire and supervised shoots available for other club probationary  pistol licence holders.
Competitions that are authorized to be held at this range includes:
ISSF PISTOL
AIR PISTOL METALLIC SILHOUETTE (PAPER TARGET ONLY)
RIMFIRE PISTOL METALLIC SILHOUETTE ( PAPER TARGET ONLY)
SERVICE PISTOL MATCH
SINGLE ACTION
SSAA GALLERY RIFLE (PISTOL CALIBRES ONLY)
SSAA PRACTICAL PISTOL (PAPER TARGETS ONLY)
THREE POSITION AIR RIFLE AND ISSF
FIELD PISTOL METALLIC SILHOUETTE (PAPER TARGET ONLY TO SCALE)
AIR RIFLE METALLIC SILHOUETTE.
THREE POSITION SMALL BORE RIFLE
RIMFIRE RIFLE METALLIC SILHOUETTE
FIELD CLASS RIFLE
BENCHREST RIFLE (APPROVED FIREARMS ONLY)
GENERAL TARGET PRACTICE (APPROVED FIREARM ONLY)
SHOT GUN PATTERNING.
BOOK RIGHT NOW
We offer fun and exciting firearms classes with talented and certified instructors
Learn more